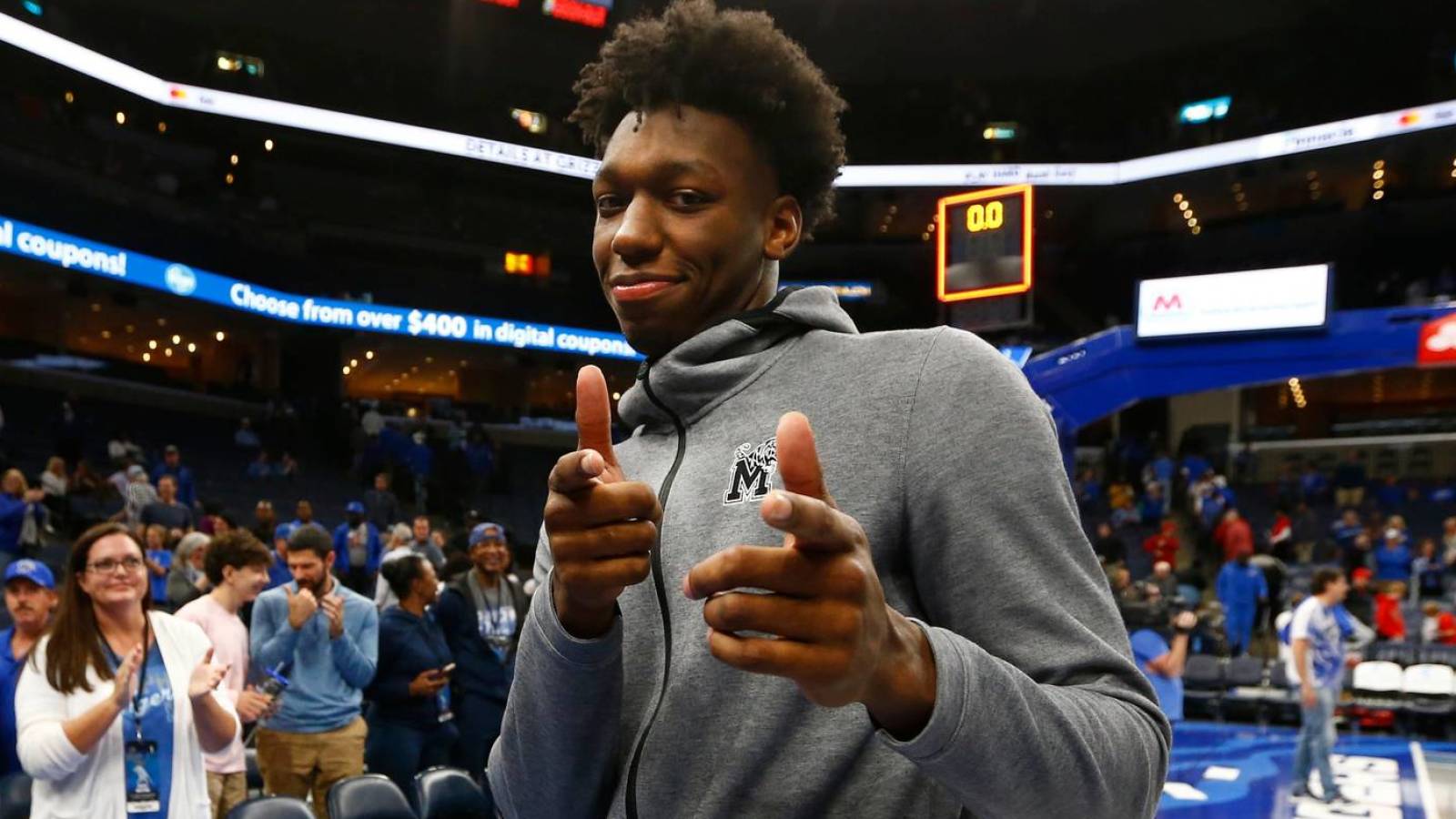 Christmas: 1-1
Season 3-3 (-.41 units)
Recap: I've already found a trend that I don't like: the 3 props I've incorrectly picked were the result of the player's team playing too well. On Christmas, Jrue Holiday and company had no reason to play the 4th quarter, ending at 12 points in 25 minutes. It happened on Opening Night with Joe Harris and Kawhi Leonard, too. If only I could predict the potential blowout…


First Pick: James Wiseman O12.5 Pts vs CHI (-134)
Fact #1: The Bulls are allowing 23.5 points per game to the Center position early on.
Fact #2: Wiseman broke out the 3-point shot on Christmas, which is only going to give him more shot opportunities.
Fact #3: Wiseman has posted 19 and 18 points, respectively in his first two games against Brooklyn and Milwaukee, which feature better defensive big men than Chicago.
Fact #4: Draymond Green remains out, which just gives Wiseman more looks in Golden State's offensive sets.

Second Pick: Kyrie Irving O2.5 Made 3Pters vs CHA (-120)
Fact #1: Irving has posted 3-pt made totals of 4 (vs GSW) and 7 (vs BOS) through two games.
Fact #2: There are no other facts. Brooklyn has the spacing right now to get any shot they want and we should ride the waves until given a reason not to.


Third Pick is a 5-pt Teaser: Nets -5.5/Bucks -7.5 (-104)
Fact #1: Both teams are catching their opponents on the second half of back-to-back sets. The Hornets lost a last-second shot against the Thunder, while the Knicks were beat by the Sixers.
Fact #2: Both of these teams have put up big point totals to start (124.0 per game an 129.5, respectively). Not having the freshest of legs, I don't see neither the Hornets, nor the Knicks keeping up by the time this game reaches the 4th quarter.