As he does every week, Tom Brady spoke with his buddy Jim Gray of Westwood One on Monday – which also just so happened to be Christmas Eve – and gave Patriots fans what many of them may blindly believe to be the greatest gift they'll receive this holiday season: his renewed commitment to playing for the long term.
When asked if he'd be playing next season, at the ripe age of 42, Brady said:
"I absolutely believe I will. I know I've talked about it for a long time: I have goals to not only play next year, but beyond that. I'm going to try to do it as best I possibly can. I'm going to give it everything I have, like I always have."
In a vacuum, that quote sounds great. The winningest QB of all time saying that he's not going anywhere, continuing to display the resolve of a lion refusing to give up his place as the alpha on the Serengeti? Talk about some much-needed motivation for a post-Christmas return to the office!
But, in reality, is what he said really a good thing?
Mattes! How could you??!! That's Tom FUCKIN' Brady! The G.O.A.T! The greatest thing to ever happen to the Pats, and possibly New England as a whole! SHAME! SHAME! SHAME!
Look, I'm not denying any of those things. Brady is arguably the greatest athlete in Boston sports history, and for all that he's done he does deserve the chance to at least try to play as long as he possibly can.
However, the Pats cannot continue to blindly place all of their confidence in Brady's determination and bravado, completely ignoring the fact that this is man who has already far exceeded the shelf life of most NFL quarterbacks. Yes, what he's done so far is pretty damn impressive, but let's also not forget that Brady is indeed still a human being.
As they say, Father Time always wins, and I believe we're finally starting to see the old man get his licks in on the legend. Sure, Brady's 4,105 passing yards and 25 touchdowns this year are still Pro-Bowl-worthy marks, but his 11 interceptions are also the most he's had since 2013 and are two higher than his career average (with one game still left to play).
Sure. Maybe the 11 picks aren't all that alarming on paper, but you can't tell me there haven't been times this year where you haven't looked at the T.V. going: "Really, Tommy? What the HELL was that throw?"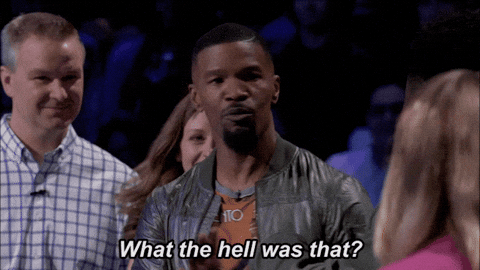 All I'm saying is that whether it's due to his old age, a supposedly "minor" knee issue, or the fact that the offense is in a state of flux, Brady hasn't looked as infallible or fluid as usual, even being just one year removed from an MVP season. And I'm sorry, but no matter how many tofu cakes he consumes or how many tomatoes he refuses to eat, he's not going to recuperate like he used to.
So, what are you saying then, Mattes??!! Do you really think we should get rid of Brady?!
NO! Not right now at least. But if we go another offseason without so much as giving a thought to life after Brady, I'm going to be pretty heated. I'm not too upset about them passing on Lamar Jackson this year at the end of the first round, but after trading Jimmy Garoppolo, the team has nothing in terms of future QB prospects.
To be fair, not many teams are lucky enough to have a guy waiting in the wings once a legend decides – or is forced – to hang 'em up for good. But the smart teams DO at least make an effort. The Colts made the tough decision to tank and move on from Peyton Manning in order to nab Andrew Luck. The Packers picked Aaron Rodgers, knowing it would piss Brett Favre off, and while Rodgers had to wait three years to finally get his shot, the Packers barely skipped a beat. Hell, the 49ers even traded Joe Montana in favor of Steve Young, and I'd say that one worked out pretty well.
The point is that a tough decision is going to have to be made soon. And, if we're being entirely honest, it's probably going to come down to the team forcing the player's hand, because at this point I doubt Brady goes anywhere until he is literally physically unable to move.
But the Pats can't wait that long. They can't just sit around expecting 3-5 more years of greatness and then just, I don't know, hope for the best? Because once Brady starts to slip, it's likely going continue rapidly, as was the case with many before him. (And, like I said, I think we're already starting to see it.) Or, even worse, as age and body ailments continue to mount, Brady is forced to suddenly retire, against his will and good intentions, leaving the Pats with absolutely ZILCH (and likely a very looooong rebuild).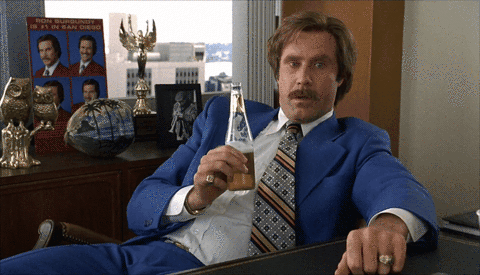 And – I hope you're sitting down for this one – if the opportunity comes along where a team is willing to part with a hefty amount of assets in order to bring in that one piece that will take them over the top, then the Pats shouldn't hesitate to trade Brady.
I'm not saying to simply trade the guy for a first-round pick; he deserves better than that. And I'm not saying we should necessarily do it this offseason. But what if there's a team out there that is willing to trade multiple draft picks and, say, a top-50 player who's still in his mid-to-late 20s in order to acquire him? Bill & Co. would be foolish to not at least consider it.
Even outside of the QB position, the Pats have a dearth of young talent on the roster, and even with Brady right now, the Patriots are not the automatic AFC champions that they used to be. And continuing to place their full confidence on Brady's lip-service and accolades alone could come back to bite the franchise in a big way once the TB12 era is all said and done.
So, I'm happy that still you love the game, Tommy, and I know that the day you're no longer donning a Pats uniform will truly be one of the saddest of my life. But I'm also not ignorant, and it's time for Pats Nation to take off those Brady-colored glasses and start looking toward the future.